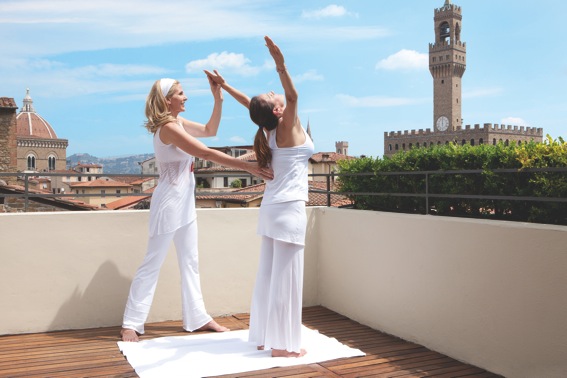 Each Kundalini yoga class combines active asana-based movement, mantra, pranayam (breath), music and meditation.
Kundalini yoga focuses on stimulating the nervous system, glands and immune system. This yoga integrates and balances the body's energy and the brain hemispheres, resulting in a greater feeling of well-being and happiness.
You will become more relaxed as you heal both your body and mind. From your very first class, you'll reap the rewards – stress relief, freedom from back pain, addictive behaviors, depression, menopausal symptoms, insomnia and weight control.
With a regular Kundalini yoga practice, people actually become radiant. Many become healthier, happier, more emotionally centered, creative and able to think with greater clarity.
When practiced under the guidance of a teacher trained in a KRI sponsored program, undertaking a Kundalini Yoga practice can be one of the most positive and transformational events ever to occur in a person's life. Your strength, fitness and flexibility are greatly enhanced and it is a great way to recharge and heal your body quickly.
Classes are open to all fitness levels. Everyone can do it!